Padua Hills Theatre is located on a part of the historic Rancho San José. This circumstance helped inspire interpretations of this near-to-home heritage in addition to Mexican culture. Padua became both a repository of music and dances from Mexican-era California, and a resource for preserving that culture.
Presentations of those California-specific themes included:
El rancho San Antonio — July 16 - September 10, 1932 (Alternating with Serenata Mexicana)
Mañanitas californianas — January 2 - February 9, 1946
Por el camino real — February 23 - April 2, 1949
Festivales de California — October 19 - November 26, 1949
¡Qué muchacha! — January 7 - February 14, 1953
Conchita — May 15 - June 22, 1957
Rancho viejo — June 4 - July 26, 1958
Trovador californiano — March 4 - April 18, 1959
California Romance — March 2 - April 16, 1960
California Romance — March 1 - April 15, 1961
In a 1998 Memorial Day Weekend interview (and day of dancing) with Albert S. Pill, a collector and popular teacher of California and Mexican folk dances, Mr. Pill talked about taking the dances he had collected to Padua Hills — for the purpose of having Padua Hills musicians make recordings of the music for him to use in teaching the dances.
Historic Postcards: Scene from production of California Romance about 1960.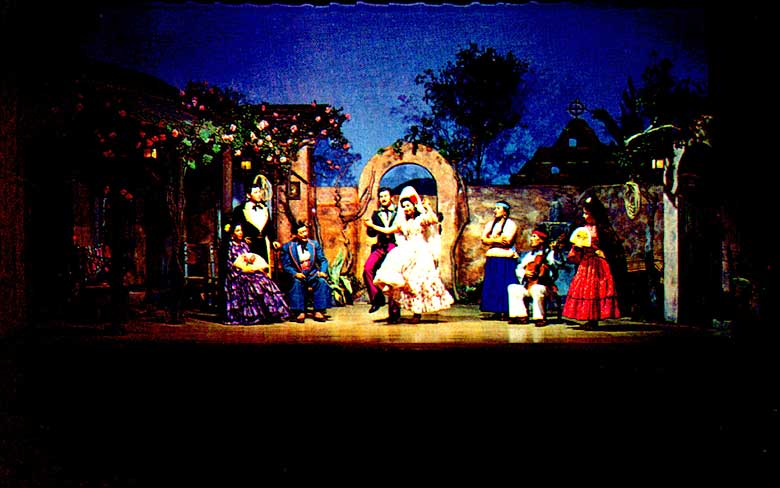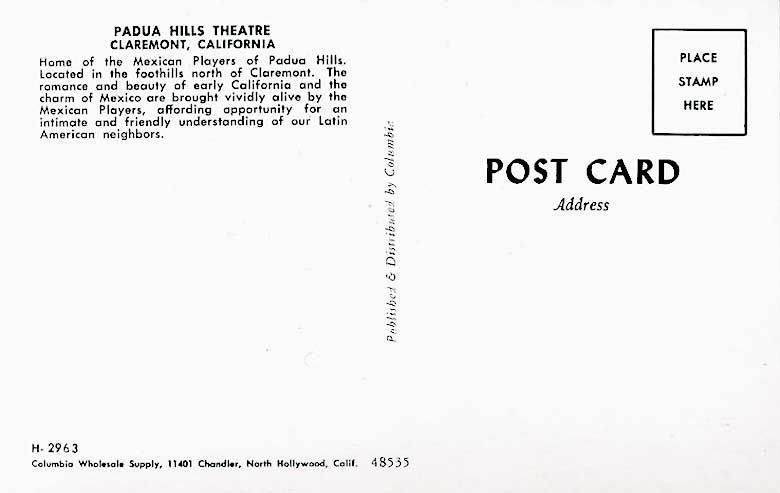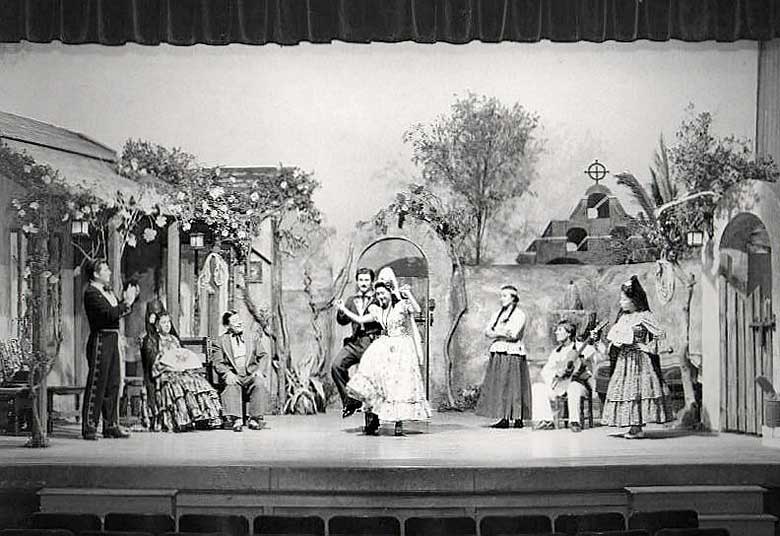 Los californios® Collection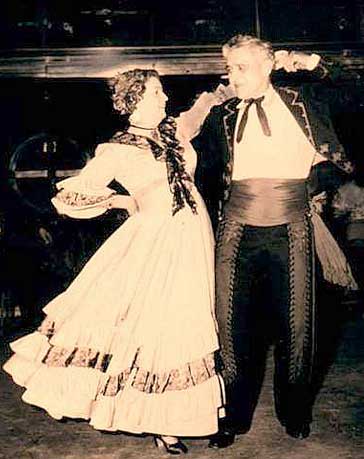 Clarence Palomares and
Juanita Ávila de Palomares, 1963
California Romance Image #4
From the Fages Collection
Now in Los Californios® Collection
Californio descendents often participated in events at Padua Hills Theatre, celebrating and preserving their cultural identity and heritage, and sharing with The Mexican Players for their performances. The Palomares family were popular contributers.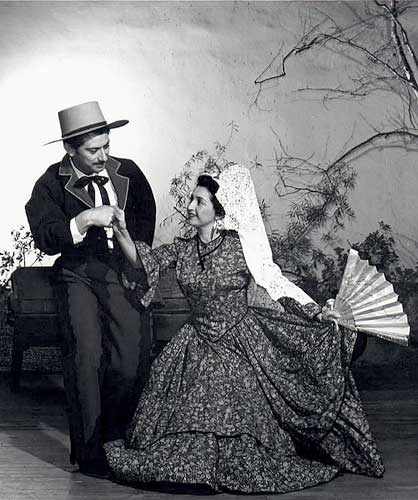 Rogelio Alfaro & Ysabel Alba
California Romance Image #5
Historical photograph by Irene Welch Garner
Alfaro Family Collection
Thanks to Claire Gallardo Bridgman
for identification of Ysabel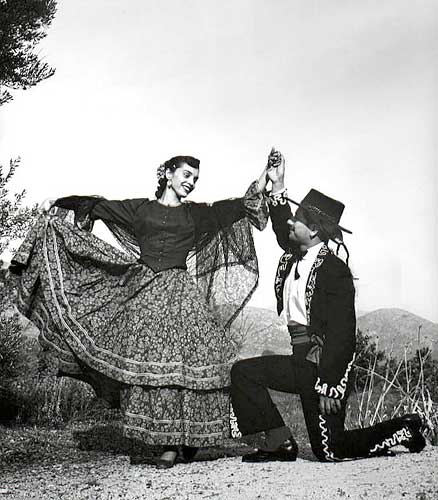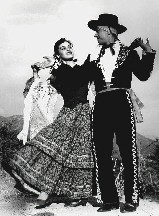 ___________ & Rogelio Alfaro
California Romance Images #6 and 7
Historical photograph by Irene Welch Garner
Alfaro Family Collection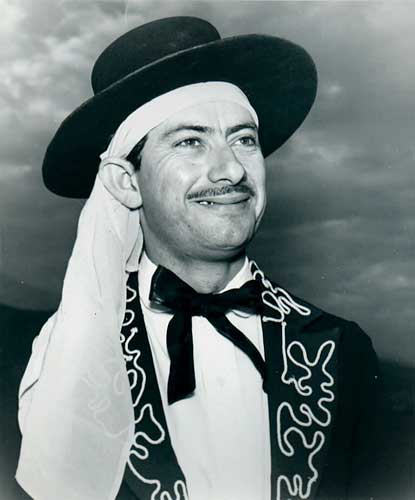 Rogelio Alfaro of The Mexican Players
California Romance Image #8
Historical photograph by Irene Welch Garner
Alfaro Family Collection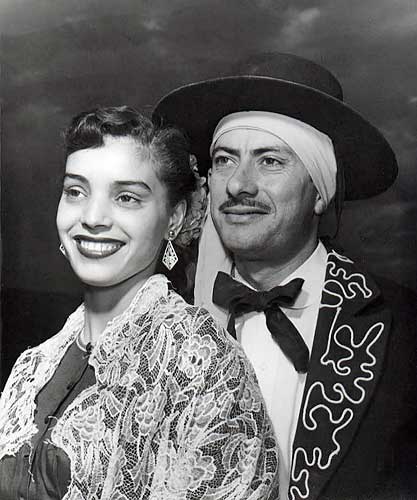 ___________ & Rogelio Alfaro
California Romance Image #9
Historical photograph by Irene Welch Garner
Alfaro Family Collection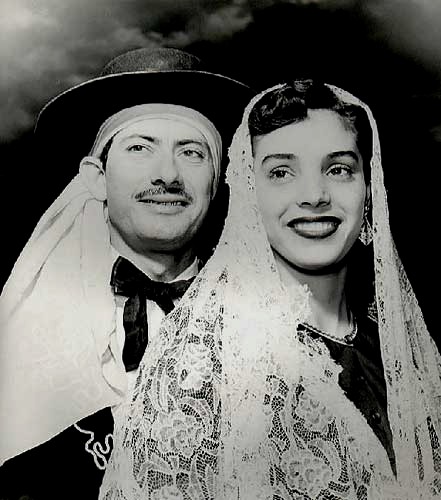 Rogelio Alfaro & ___________
California Romance Image #10
Historical photographs by Irene Welch Garner
Alfaro Family Collection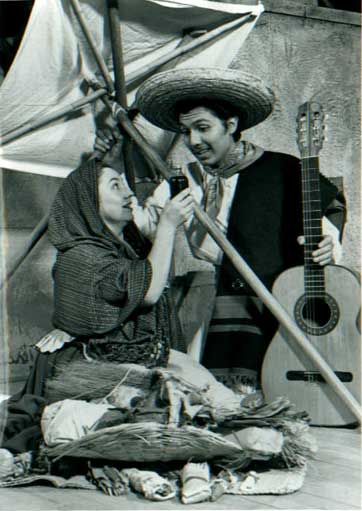 Casilda Amador & Guadalupe Rubio
Festivales de California
California Romance Image #16
Historical photograph by Irene Welch Garner
Alfaro Family Collection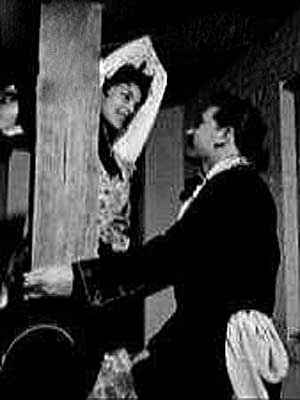 California Romance Image #17
Historical photographs by Irene Welch Garner
Alfaro Family Collection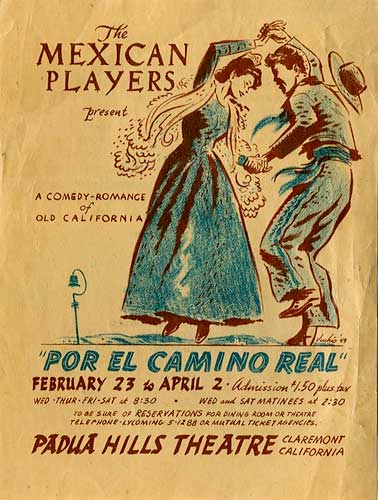 Por el Camino Real:
"A comedy-romance of Old California."
Flier and Program for "Por el camino real"
Written by Charles A. Dickinson
and performed February 23 to April 2, 1949.
Los californios® Collection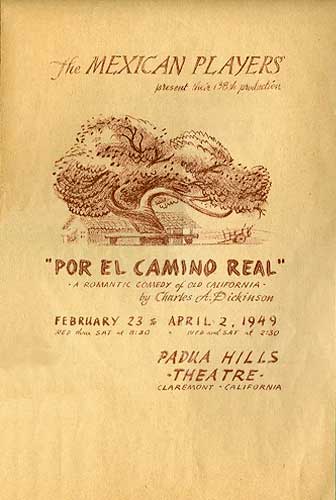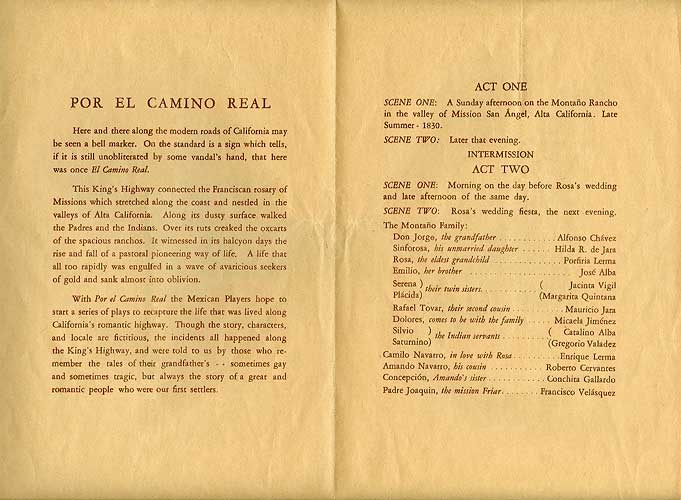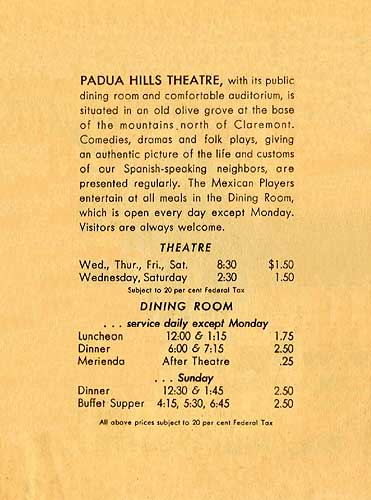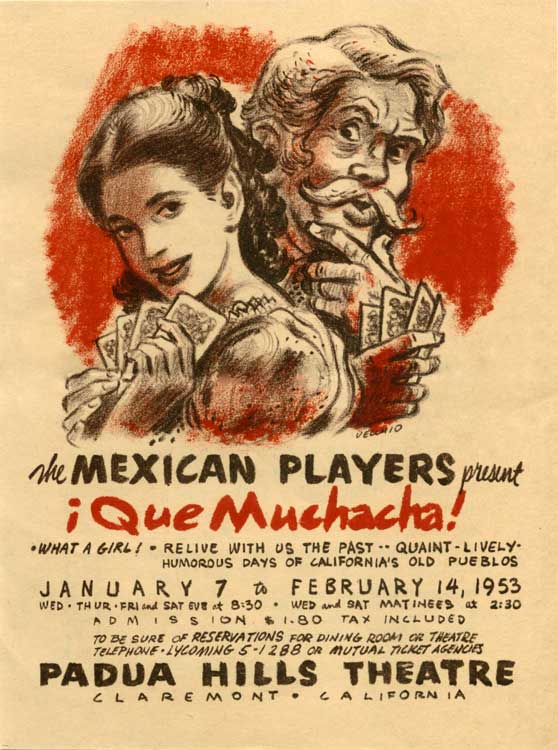 ¡Qué muchacha!:
"What a girl! Relive with us the past —
quaint-lively-humorous days of
California's old pueblos."
Flier for "¡Qué muchacha!"
Performed January 7 to February 14, 1953.
Los californios® Collection